regroup architecture's office at Panjit Tower in Bangkok. An architecture design machine.
Our new space is designed to foster collaboration and enhance the architecture design process. With an open office layout, we've created an environment that promotes easy cooperation among our architects and designers.
Entrance:
Open office:
We've incorporated several cabinet counters, perfect for ad hoc meetings and in-depth discussions.
To enhance project presentations and team discussions, we've installed a sleek steel metal pin wall that stretches along the open office area. It serves as a dynamic platform for internal project showcases and encourages the exchange of ideas.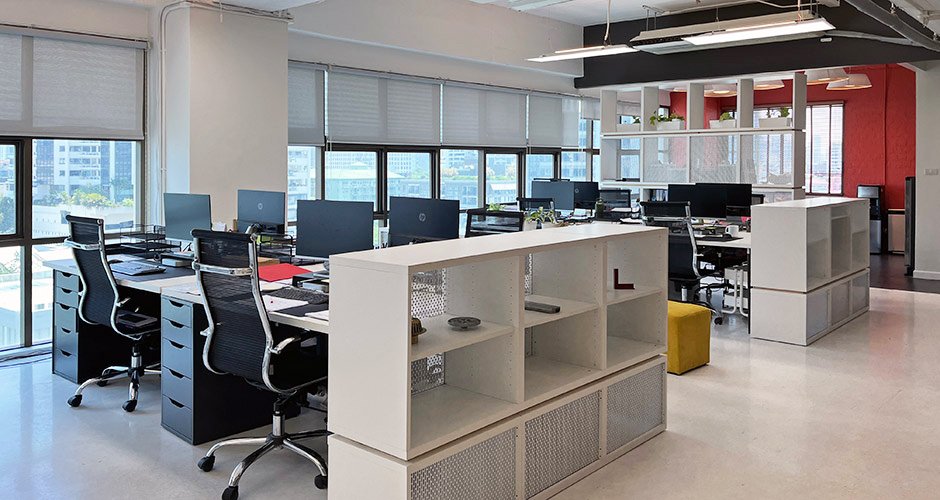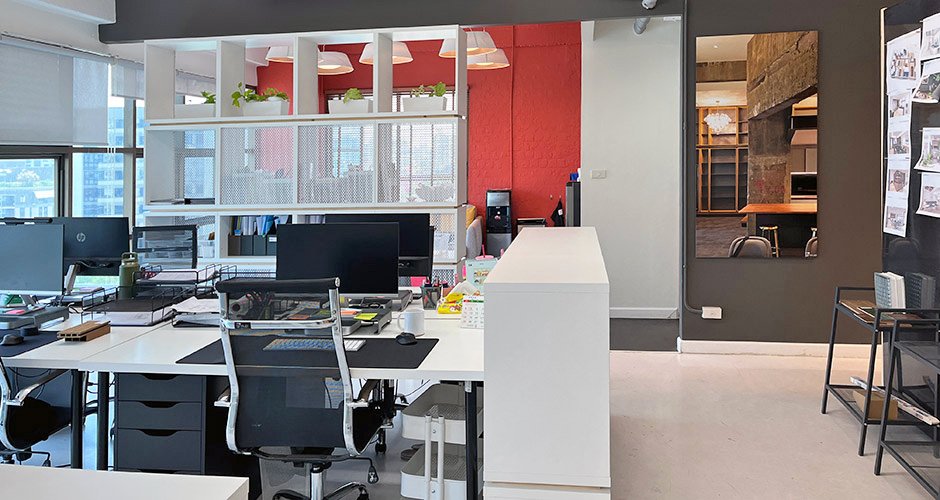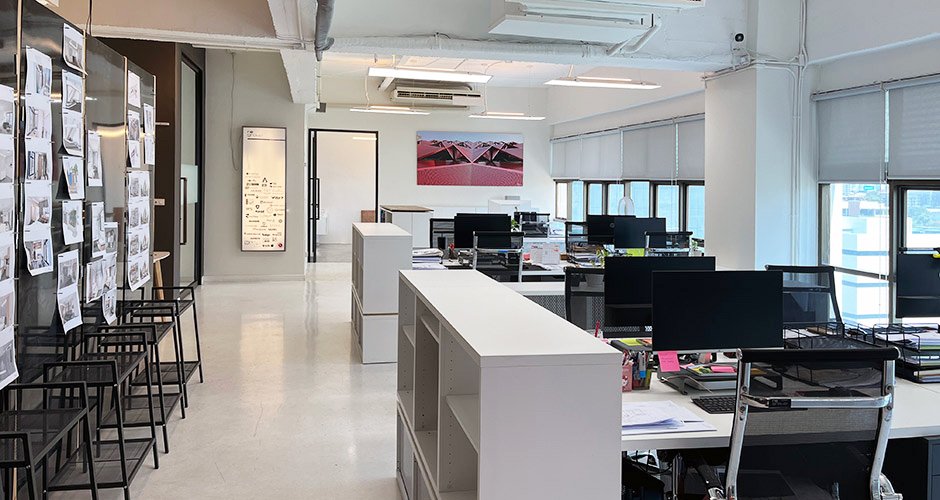 Meeting room:
our large representative meeting room is specifically designed to accommodate larger team meetings and our esteemed clients.
Brainstorming node:
Innovation and inspiration are at the heart of our office design. We've created a dedicated brainstorming node, conveniently located next to our extensive material and sample collection, ensuring that creativity flows freely.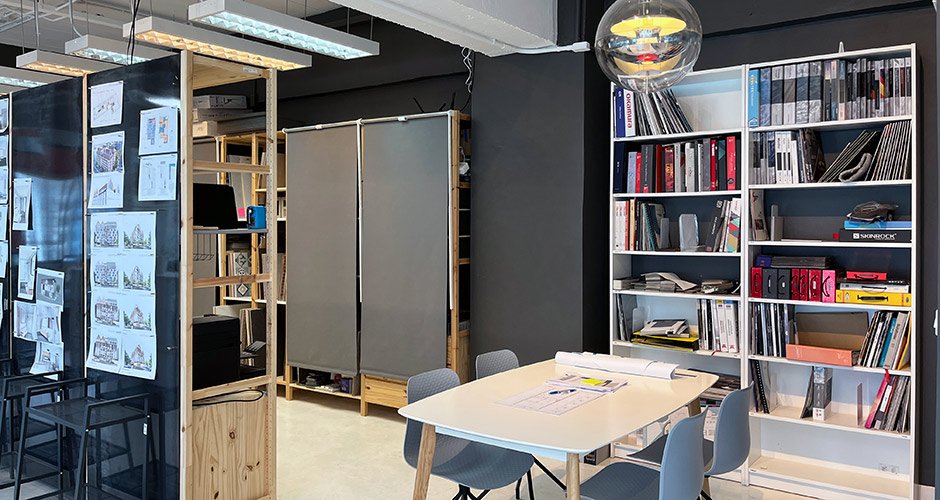 Material and samples storage: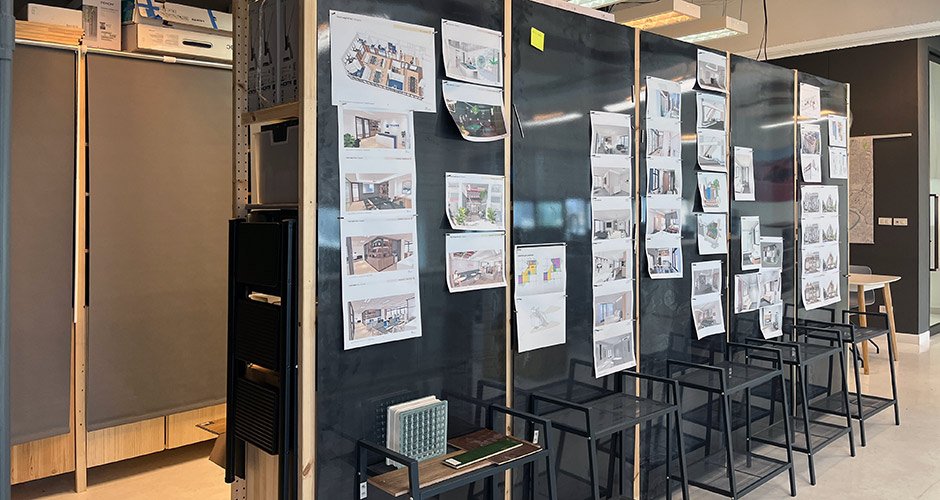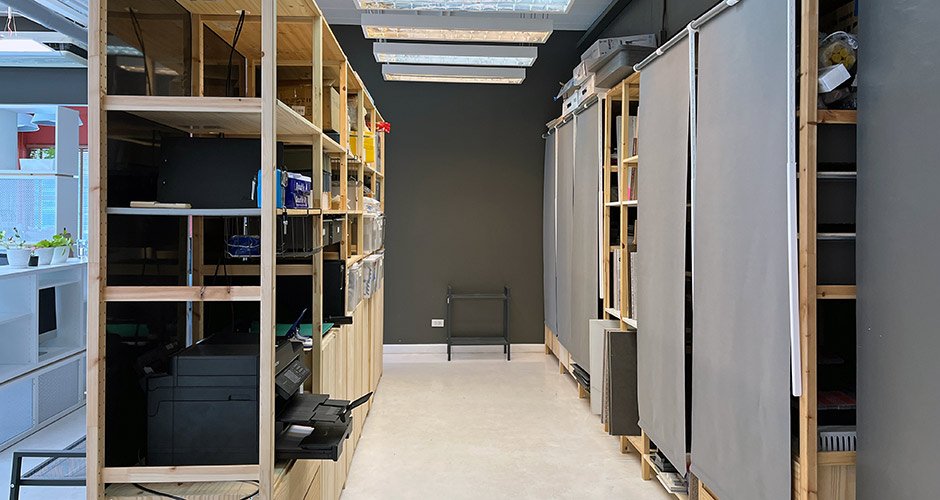 Breakout area:
We understand the importance of a well-deserved break and fostering a sense of community. That's why we've included a comfortable breakout area and a fully equipped kitchen, perfect for socializing and enjoying shared lunches. The breakout area is separated from the open office by semitransparent cabinet furniture, providing a balance between privacy and connectedness.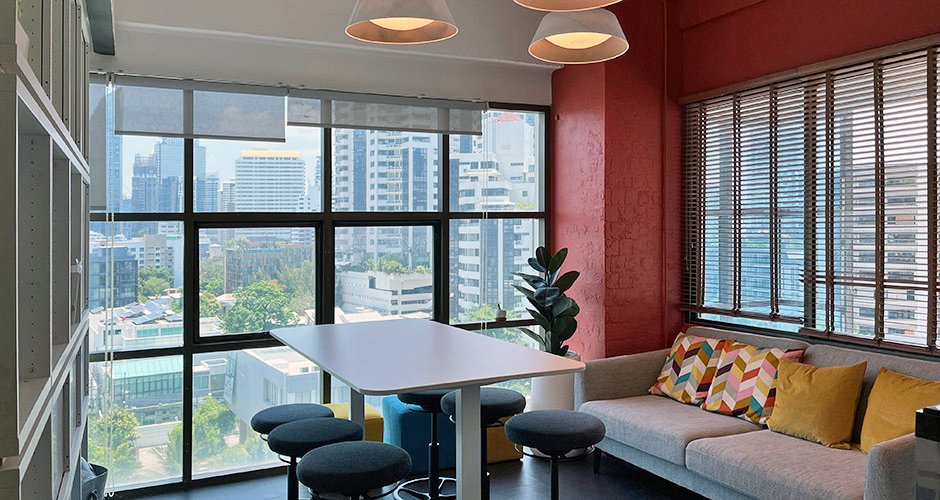 Diagrams:
workscope:
Project design, interior design
Construction management
Project management
Quality survey construction site
Contracting
| | |
| --- | --- |
| Location | Bangkok |
| size |  150 sqm |
| workplaces | 10-12 |
| constructio | Q1 2023 |