Construction process of  the red diamond metal facade for GRS office building in Silom area. Designed by regroup architecture.
3d print and 3d modelling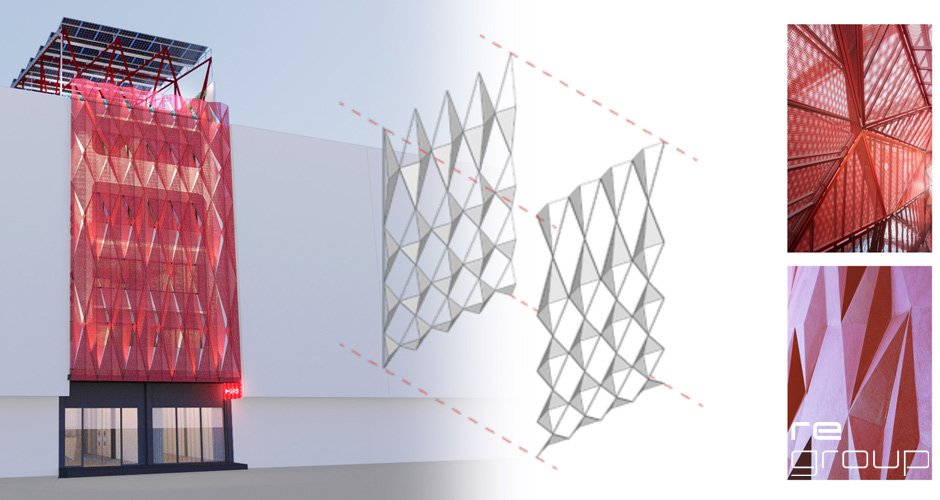 Material selection – perforation pattern
1:1 Mock-up at Fab Form factory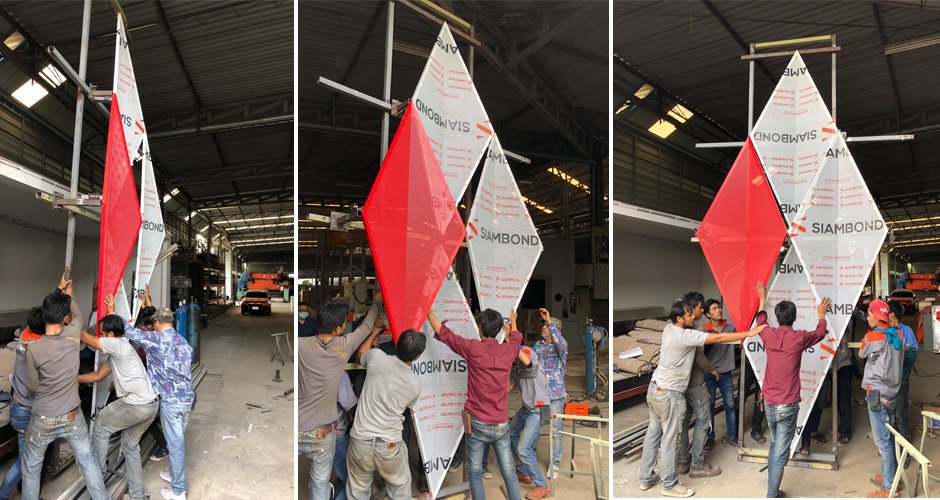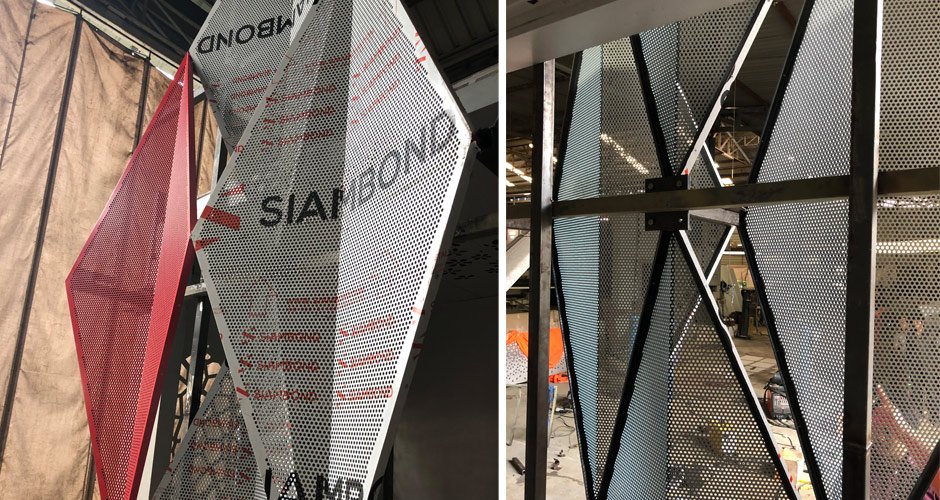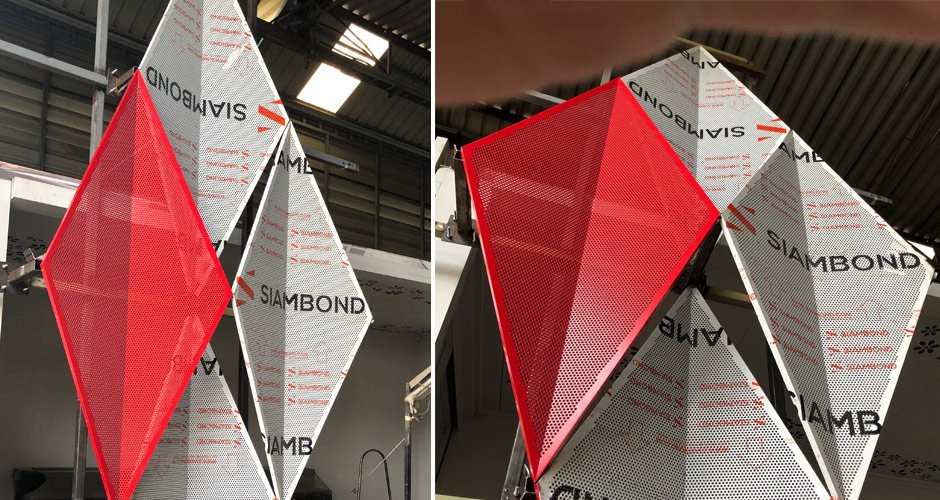 Off site production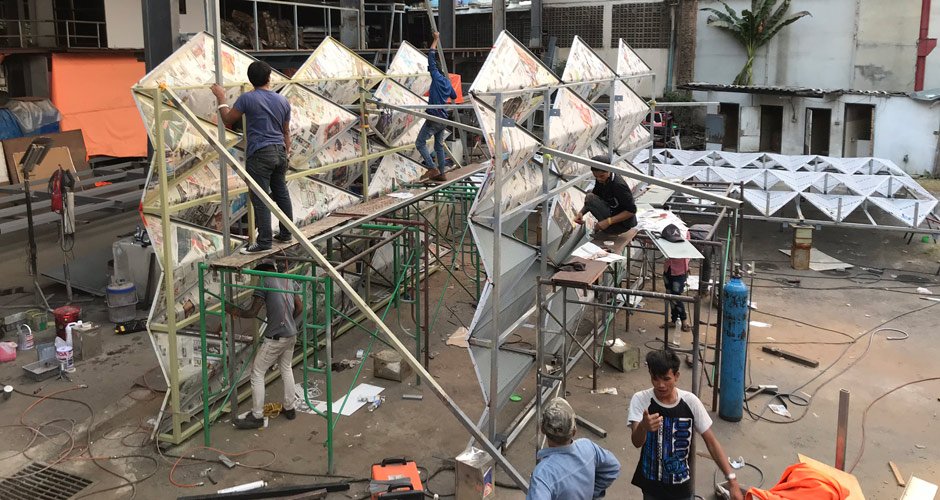 On site installation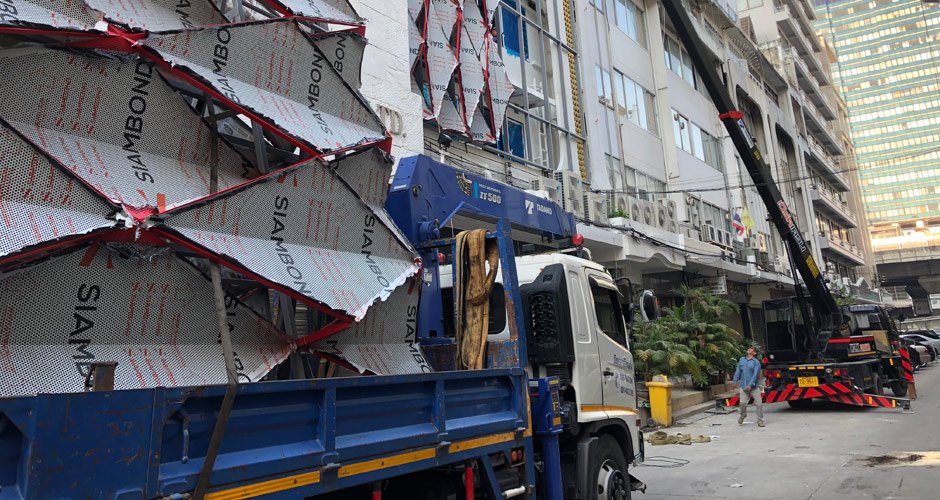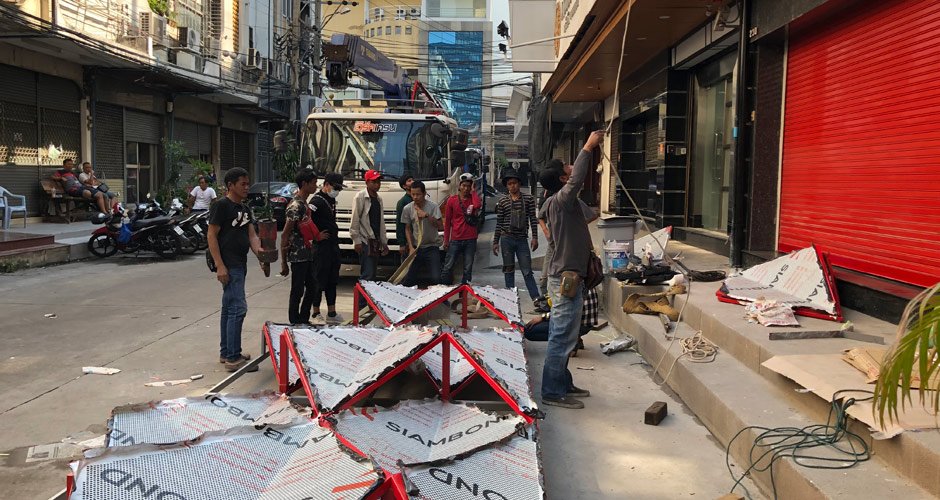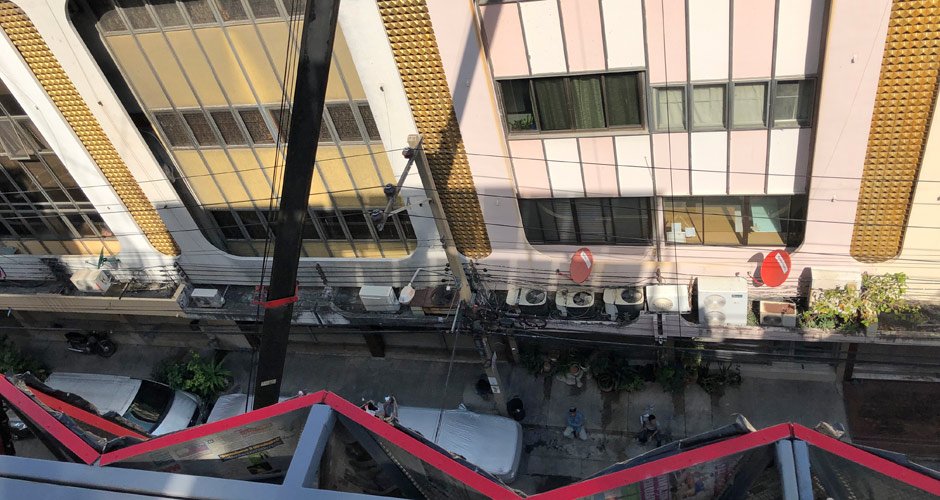 Facade light test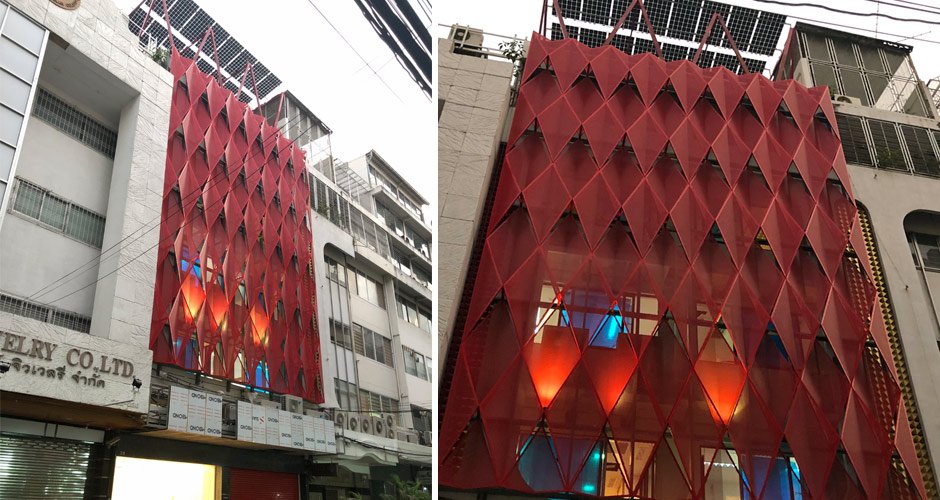 Finished red diamond facade at GRS office building in Bangkok
coming soon….